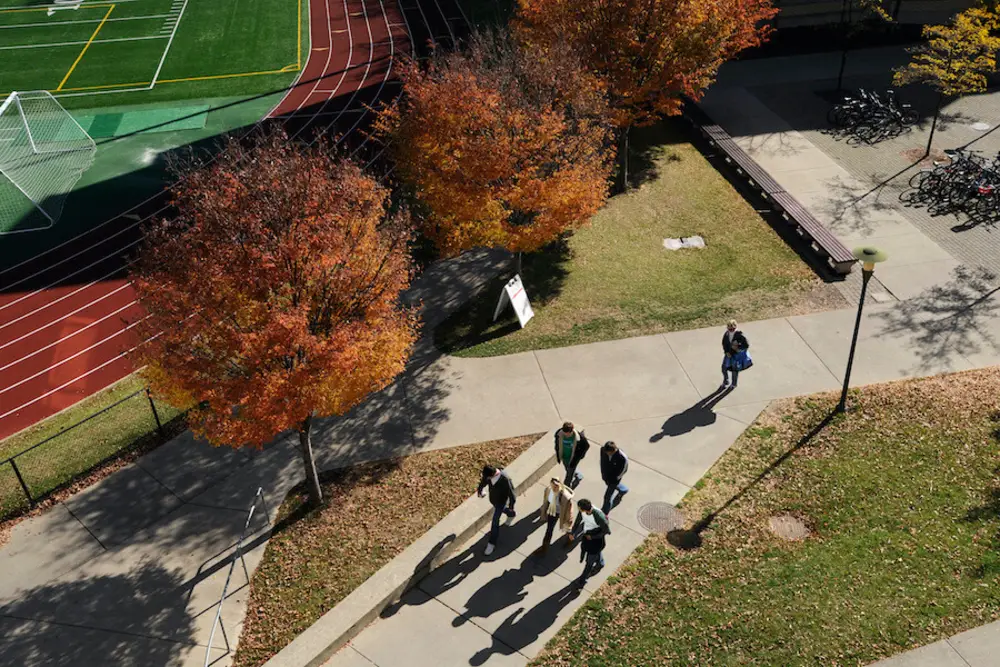 Join us for a student-led tour of Carnegie Mellon's campus in Pittsburgh.
During the In-Person Campus Tour, our Tartan Ambassadors will show you classrooms, laboratories, traditions and unique architecture around campus. They'll also answer your questions and share an insider's perspective about life at Carnegie Mellon.
Campus Tour Guidelines
Registration is required.
Visitors will not be able to schedule meetings with faculty, staff or current students while on campus.

The campus tour will last approximately one hour.
CMU COVID-19 Mitigation Protocols
It's also important to note that all campus visitors are required to abide by Carnegie Mellon's COVID-19 mitigation protocols. Please keep in mind:
(opens in new window)
Minimum Requirements
Visitors must review and agree to comply with the University's visitor protocols in order to register and be on campus.
Vaccination Status and COVID-19 Testing
Visitors to Carnegie Mellon's campus are expected to be vaccinated against COVID-19, including a booster when eligible, unless unable to be vaccinated due to disability or strong religious/moral conviction. When you register for a campus tour, you'll be asked to attest that you're either fully vaccinated or plan to have received a negative COVID-19 test within 72 hours of your campus visit.
Facial Coverings
Facial coverings both indoors and outdoors are optional for individuals who are up-to-date with respect to COVID-19 vaccinations (meaning fully vaccinated and boosted when eligible). Those who are not up-to-date on vaccinations must continue to follow mitigation measures, including wearing facial coverings while indoors.
Frequently Asked Questions
May I bring an extra guest to join the tour?
Yes, you may bring more than one guest.
Can I go inside buildings during the in-person tour?
Yes, the in-person campus tour will take you inside buildings to see classrooms, labs, common spaces and unique campus architecture.
Do you have a waitlist for In-person Campus Tours?
No, there's no waitlist for in-person tours at this time. You can check back on the tour registration page to see if any additional space has become available. Please note, registration closes 48 hours prior to a tour.
All in-person tours for the day I'm visiting are full; can I join a tour as a walk-in?
Unfortunately, we're not currently able to accommodate walk-in guests for the in-person tour. However, if you agree to follow Carnegie Mellon's COVID-19 visitor protocols, you're free to stop by the Coulter Welcome Center between 9:00 a.m. and 4:30 p.m. to ask questions, pick up more information about the university, explore the Welcome Center and grab a map to take a self-guided walk around campus.
Are the self-guided Outdoor Campus Walking Route and the In-Person Campus Tour the same?
No, they are two different tours. The Outdoor Campus Walking Route is a self-guided, all-outdoor option to explore our our campus. The Walking Route includes 25 stops with audio clips available for each stop; both a printed and digital version of the Walking Route map are also available.
The In-person Campus Tour is led by our Tartan Ambassadors, who'll share what it's like to be a student at Carnegie Mellon while leading guests around campus and through buildings. The Ambassadors will also highlight campus traditions, unique facilities, and more.
Why are there limited capacities on In-person Campus tours?
As the Welcome Center reopens to guests, we're offering in-person tours with limited capacity to ensure the health and safety of our campus community. Moving forward, we plan to increase tour capacities, provided conditions on campus and in the region indicate that it's safe to do so. We encourage you to take advantage of our virtual visit opportunities, which give you the chance to connect live with the Tartan Ambassadors.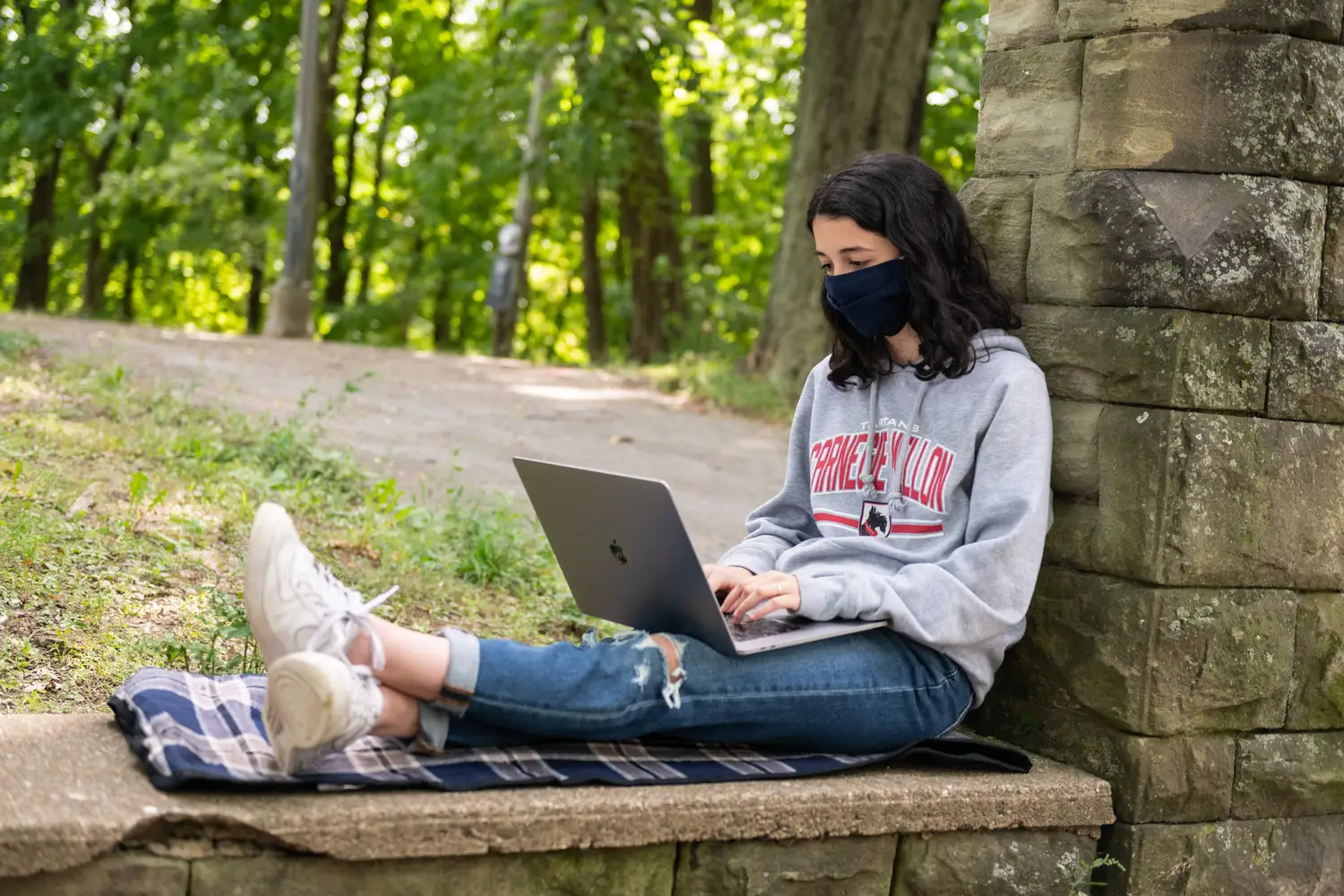 Engage Online
While the campus tour offers an opportunity to see our campus, we encourage you to also register for our online visit offerings to engage more with current students and Carnegie Mellon staff.