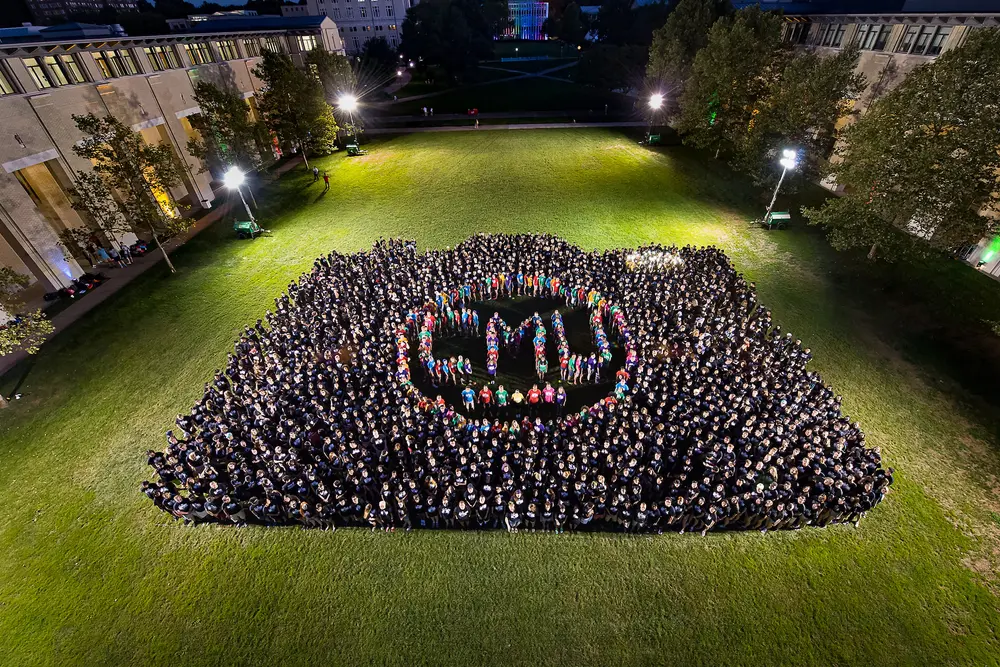 Let's start with the basics — where is Carnegie Mellon located?
Here are the important addresses to plug into your GPS:
Carnegie Mellon campus address:
Carnegie Mellon University, 5000 Forbes Avenue, Pittsburgh, PA 15213
East Campus Parking Garage address:
5040 Forbes Avenue, Pittsburgh, PA 15213

Campus Parking
Parking is limited on Carnegie Mellon's campus. Construction, symposiums or conferences, and campus-wide events like Spring Carnival make parking on our campus particularly difficult. We encourage you to review visitor parking information year round and our campus map before arriving. If space is available, park in the East Campus Garage.
Visitor Parking Information
If space is available, park in the East Campus Garage, which is open but may have limited space. Other campus parking garage options may be available to visitors. There is also limited meter parking elsewhere on campus. Parking rates and any dates that East Campus Garage won't be available to visitors will be posted by Parking & Transportation Services.
Campus Visit Policies
We can't wait to see you on campus, but here are a few logistical considerations you'll want to keep in mind while you're visiting:
Disability Accommodations
People with disability challenges who may need additional accommodation are welcome to call the Office of Admission at 412.268.2082.
Limited Space
On certain high volume visit days, we may need to limit the number of family members who can attend the information session due to space constraints.
Personal Belongings
Because of security guidelines and space constraints, the Office of Admission and the Coulter Welcome Center are not able to store any luggage or personal belongings during your visit. We apologize for the inconvenience and ask you to plan accordingly.
Photography
Please be advised that prospective and university students may be photographed randomly while in the university's common areas either by the university's photographer or third party individuals who may or may not be affiliated with the university.
Marketing
Photographs taken by the university's photographer may be published in marketing or other university materials. The university shall not be liable for any damages or costs whatsoever alleged by any student or third party relating to any photographs taken and/or published.
Dogs and Pets
Dogs are not permitted to accompany visitors on campus tours. Dogs are permitted on campus grounds when leashed and properly attended, but dogs, cats and other pets are not permitted in any university buildings. Service animals are exempt from these restrictions. Read more information about the university's pets on campus policy.