Consistent with scientific evidence on the importance of vaccine adoption to control spread of the virus, to the extent permissible by law, Carnegie Mellon University will require all enrolled students to be vaccinated for COVID-19.
Internal surveys indicate that a majority of the Carnegie Mellon Pittsburgh campus community is vaccinated against COVID-19. Read the story to learn more.
Safe Learning & Living
We've enhanced cleaning methods and made significant improvements to the HVAC systems across the university. We've also modified campus spaces including classrooms, residence halls, dining facilities and more, following guidance from the Centers for Disease Control, the Commonwealth of Pennsylvania Department of Health and the Allegheny County Health Department.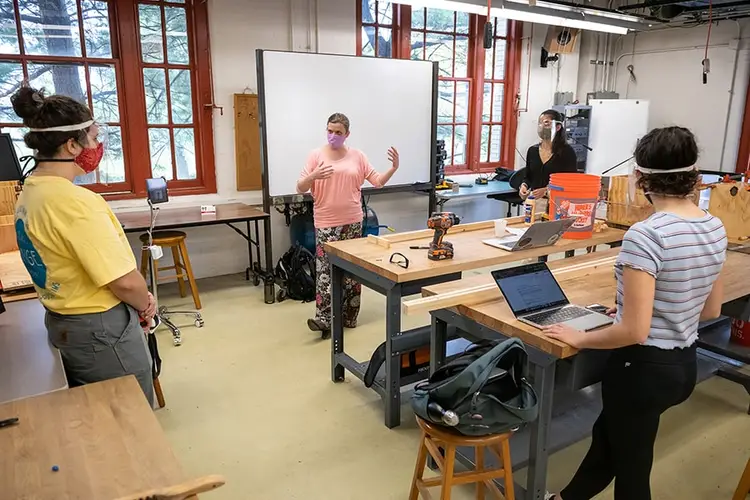 More Information
We keep the campus community informed about all COVID-19 information through our COVID-19 Updates website.