Travis Carless
President, Engineering and Public Policy
Email: gsa-president@andrew.cmu.edu
Travis is a PhD student in the Department of Engineering and Public Policy (EPP), where he is studying the competitiveness of legacy and next generation nuclear power plants. He received his B.S. in Computer and Systems engineering at Rensselaer Polytechnic Institute and a M.S. in Industrial Engineering at the University of Pittsburgh. He previously served as the President of the Black Graduate Student Organization  and GSA Representative for EPP. In his free time Travis  enjoys playing basketball, throwing day parties, and maintaining and expanding his collection of over 30 mint condition and new Jordans ( 50 sneakers total). *Fun fact Travis is GSA's first Black president. He took inspiration from Barry O.
---
Brad Sommer
VP of Campus Affairs, History
Email: gsa-VPca@andrew.cmu.edu
Brad Sommer is a 3rd year PhD student in the Department of History, where he studies African American, urban, and working-class history. From a Bruce Springsteen-esque town in Ohio, he received his BA from the University of Toledo and his MA from the University of Cincinnati.  When not adding books to his library of over 1,000 volumes, he can be found doing crossword puzzles in ink, collecting vinyl records, texting in complete sentences, and consuming large quantities of breakfast foods.  He also played football and used to do a lot of musical theatre.
---
Surya Aggarwal
VP of External Affairs, Biological Sciences
Email: gsa-VPea@andrew.cmu.edu
Surya D. Aggarwal is a fourth year PhD candidate in the Department of Biological Sciences, where he studies the molecular mechanisms of antibiotic resistance and pathogenesis of the bacterium, Streptococcus pneumoniae. He originally hails from Punjab, a state in north India. After receiving his Bachelors from Amity University in India, Surya has been globetrotting to pursue his passions and further his education. He completed his Masters in Biotechnology from the University of Edinburgh in UK before starting his PhD in the US. Surya is a theatre enthusiast, and misses his days directing and acting in dramatic productions during his undergraduate years.
---
Clive Newstead
VP of Graduate Student Life, Mathematical Sciences
Email: gsa-VPsocial@andrew.cmu.edu
Clive is a fifth-year PhD student in the Mathematical Sciences department studying category theory and algebraic topology. He grew up in Yorkshire, a region in the north of England, and studied mathematics at Cambridge before embarking on his American adventure at Carnegie Mellon. Clive enjoys cycling around Pittsburgh, quoting Mean Girls and being asked if he knows the Queen.
---
Dacen Waters
VP of Communications, Physics
Email: gsa-VPcomm@andrew.cmu.edu
Dacen is a fourth year Physics PhD Candidate. His research interests consists of surface and interlayer properties of two dimensional semiconductor materials and their potential application for electron devices.  From a not very-Bruce Springsteen-esque town in Arkansas, he received degrees in Mechanical Engineering and Physics. Dacen is not really a theatre enthusiast, and did not direct and act in dramatic productions during his undergraduate years. Dacen thinks cycling around Pittsburgh is too much work, is pretty indifferent to quoting Mean Girls, and does not know the Queen. *Fun fact Dacen is not GSA's first Black president.
---
Cole Gleason
VP of Internal Affairs, Human Computer Interaction
Email: gsa-VPia@andrew.cmu.edu
Cole is a Ph.D. student in the Human Computer Interaction Institute, and his research focuses on creating new assistive technology for people with vision impairments. He grew up in Illinois, a great place despite all of the corn, where he received a B.S. in Computer Science from the University of Illinois. In his free time, Cole roasts coffee and smokes BBQ ribs.
---
Brittani McKenna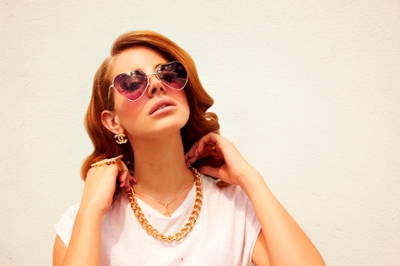 GSA Administrative Coordinator
Email: gsa@andrew.cmu.edu
Brittani is GSA's Administrative Coordinator. She originally hails from the tiny state of Delaware. She has a degree in Business Marketing from Eastern University and a Graphic Design degree from the Art Institute of Pittsburgh. In her free time, she enjoys being outside in any capacity, eating tacos and exploring Pittsburgh.