Daniel Gingerich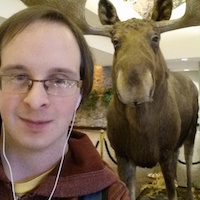 President, Engineering and Public Policy
Email: gsa-president@andrew.cmu.edu
Daniel is a PhD student in the Department of Engineering and Public Policy (EPP), where he studies ways to reduce the energy consumption for water treatment. He previously served as Social Chair and Representative in EPP, before being elected to the VP of External Affairs.  In his free time Daniel enjoys binge-watching BBC shows, collecting facts about Teddy Roosevelt, and reminding people that the place he calls home (Anchorage, AK) has as many people as the city of Pittsburgh. 
---
Amanda Willard
VP of Campus Affairs, Biological Sciences
Email: gsa-VPca@andrew.cmu.edu
Amanda Willard
 is a Ph.D. candidate in the Department of Biological Sciences, where she studies the progression of Parkinson's disease in an area of the brain called the basal ganglia. She received her B.S. in Biology at Seton Hill University in Greensburg, PA where she enjoyed serving on the executive board of student government and as the student director of orientation. In her free time, Amanda loves reading A Wrinkle In Time, binge-watching sci-fi shows on Netflix, winning concert tickets on the radio with her wife Jess, rooting for the Pirates, and staring longingly at the clouded leopard at the Pittsburgh Zoo. 
---
Nicole Rafidi
VP of External Affairs, Machine Learning and Neural Computation
Email: gsa-VPea@andrew.cmu.edu
Nicole
Rafidi
 is a fifth (!) year Ph.D. candidate in the joint Machine Learning and Neural Computation program, where she develops algorithms for analyzing brain data so we can better understand how humans process language. Originally a valley girl from Los Angeles, she fled the sunshine for Princeton University, where she attained a BSE in Electrical Engineering. Her hobbies include reading, cooking, swimming and running. 
Nicole
 also has an extremely cute dog.
---
Clive Newstead
VP of Graduate Student Life, Mathematical Sciences
Email: gsa-VPsocial@andrew.cmu.edu
Clive is a fourth-year PhD student in the Mathematical Sciences department studying category theory and algebraic topology. He grew up in Yorkshire, a region in the north of England, and studied mathematics at Cambridge before embarking on his American adventure at Carnegie Mellon. Clive enjoys cycling around Pittsburgh, quoting Mean Girls and being asked if he knows the Queen.
---
Jon Willcox
VP of Finance, Chemistry
Email: gsa-VPfinance@andrew.cmu.edu
Jon
 is a Ph.D. student in computational chemistry.  He grew up in Virginia 
in the small town of Farmville (like the Facebook game, but with better 
graphics) and then received a degree in chemistry from James Madison 
University.  He plays guitar and soccer and - when he has left the Mellon 
Institute for the day - can often be found jammin' or kicking the ball 
around.
---
Rony Patel
VP of Communications, Psychology and PIER
Email: gsa-VPcomm@andrew.cmu.edu
Rony is a Ph.D. student in Psychology and in PIER (Program for Interdisciplinary Education Research), studying how to sequence instructional material to optimize learning with educational software. In his down time, Rony enjoys watching TV, yoga, hugging his kettle bell, hanging out with friends, and trying to convince people to find a work-life balance.
---
Stephanie Laughton
VP of Internal Affairs, Civil and Environmental Engineering
Email: gsa-VPia@andrew.cmu.edu
Stephanie Laughton is a second year graduate student in the Department of Civil and Environmental Engineering. Her research in environmental applications of nanomaterials continues her interest in the field from her previous studies in Civil & Environmental Engineering (B.S.) from Duke University in her home state of North Carolina. When not playing with dirt, plants and nanoparticles, Stephanie can be found on a dance floor, in a kitchen, or behind a book.
---
Brittani McKenna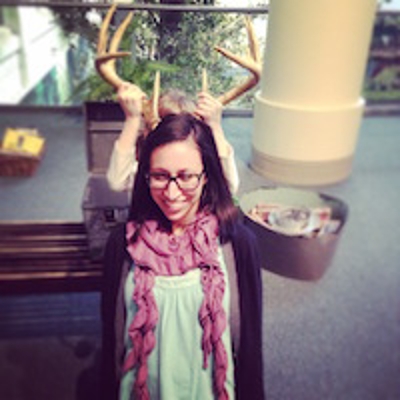 GSA Administrative Coordinator
Email: gsa@andrew.cmu.edu
Brittani is GSA's Administrative Coordinator. She originally hails from the tiny state of Delaware. She has a degree in Business Marketing from Eastern University and a Graphic Design degree from the Art Institute of Pittsburgh. In her free time, she enjoys being outside in any capacity, eating tacos and exploring Pittsburgh. 
---
Sneha Prabha Narra
International Student Advocate, Mechanical Engineering
Email: gsa-international@andrew.cmu.edu
Sneha
 Prabha Narra is a fourth year Ph.D. candidate in Mechanical Engineering department. Her research is in metal 3D printing.  She joined CMU as a master's student in Civil and Environmental Engineering in 2012. She completed her bachelors from Osmania University in Hyderabad, India. She enjoys trying out new restaurants and different cuisines apart from watching food vlogs. 
---
Braulio Brunaud
Family Advocate, Chemical Engineering
Email: gsa-family@andrew.cmu.edu
Braulio Brunaud is a PhD Candidate in Chemical Engineering, researching in supply chain optimization. He worked for 6 years in industry before moving to CMU from his native Chile. He holds engineering degrees in both chemical and biotechnology engineering from Universidad de Chile. Braulio is married, and a proud parent of two lovely girls, Isabella and Laura (6 and 2 year-old). He is passionate about travelling and learning about new cultures, and of course, making CMU a more welcoming place for students with families.