Grace Heckmann
President, Mechanical Engineering
Email: gsa-president@andrew.cmu.edu
Grace Heckmann is currently pursuing a PhD in Mechanical Engineering, with a focus on product design at the intersection of engineering and econometrics. Prior to graduate school, she lived in Chicago, Illinois and is originally from Dubuque, Iowa. When not building models in her lab, she enjoys sailboat racing, running and traveling.
---
Ashlie Henery
VP of Campus Affairs, Modern Languages
Email: gsa-VPca@andrew.cmu
Ashlie Henery is a third year PhD student of Second Language Acquisition in the Modern Languages department. After growing up in Nebraska, she earned a BA in French and International Studies from the University of Nebraska – Omaha then transplanted to Pennsylvania for the wonderful adventure graduate school. She served as the GSA Rep for Modern Languages for a year and a half before being elected as the VP of Campus Affairs. Aside from gallivanting around the south of France for the sake of research, Ashlie enjoys meeting people from different corners of the world and our campus, baking, and Broadway.
---
Carolyn Commer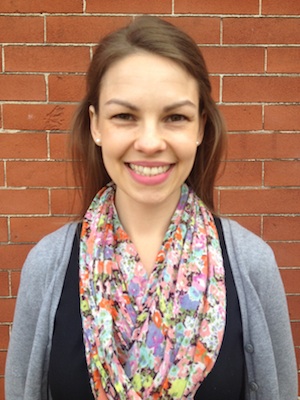 VP of External Affairs, English
Email: gsa-VPea@andrew.cmu.edu
Carolyn Commer is a PhD candidate in Rhetoric in the English Department. Born and raised in the suburbs of Detroit, Carolyn left the Midwest for the Pacific Northwest to pursue her B.A. in Liberal Arts at The Evergreen State College. At Evergreen, she helped create the first student union and developed a commitment to the civic dimension of education. She enjoys kickboxing, Top Chef, and root beer.
---
Erica Sampson
VP of Graduate Student Life, Materials Science and Engineering
Email: gsa-VPsocial@andrew.cmu.edu
Erica Sampson is a third year PhD student in the Materials Science and Engineering (MSE) Department. She grew up in Charleston, South Carolina, and attended Clemson University for undergraduate studies in Ceramic and Materials Engineering. She is an avid Pittsburgh Penguins fan and enjoys traveling and trying new things such as archery and rock climbing.
---
Patrick Foley
VP of Finance, Statistics
Email: gsa-VPfinance@andrew.cmu.edu
Patrick is from Arizona, the best of the states, with the best of collegiate basketball teams. He is in his third year in the PhD program in Statistics and is studying medical imaging.  Specifically, he does science. Patrick has a math degree from Harvey Mudd and a finance degree from Claremont McKenna. He enjoys political gossip.
---
Carolyn Norwood
VP of Communications, Materials Science and Engineering
Email: gsa-VPcomm@andrew.cmu.edu
Carolyn Norwood is a third year PhD student in the Materials Science and Engineering (MSE) Department. She hails from the lovely state of Alabama, where she attended the University of Alabama at Birmingham (Blazer Up!) for undergraduate studies.  She previously served as an MSE department representative before being elected as the first VP of Communications. Her hobbies include frolicking with her dog Indiana Joans, ultimate frisbee, dinosaurs, and Batman.
---
Nancy Stiger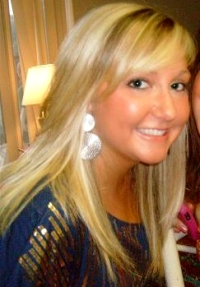 Executive Assistant
Email: nstiger@andrew.cmu.edu
Nancy Stiger is a Yinzer, born and raised in Pittsburgh. She received her Bachelors degree in Public Relations from Penn State, and still bleeds blue and white. She enjoys Netflix, Chipotle and fun.