Patrick Foley
President, Statistics
Email: gsa-president@andrew.cmu.edu
Patrick is from Arizona, the best of the states, with the best of collegiate basketball teams. He is in his fourth year in the PhD program in Statistics and is studying medical imaging. Patrick has a math degree from Harvey Mudd and a finance degree from Claremont McKenna. He enjoys political gossip.
---
Dan Walter
VP of Campus Affairs, Modern Languages
Email: gsa-VPca@andrew.cmu.edu
Dan Walter is a third year PhD student of Second Language Acquisition in the Modern Languages department. As a native Pittsburgher who left to earn a BA in German from Dickinson College and a MA in German studies from Michigan State University, Dan is excited to be back after seven years out of the area. He served as the GSA Rep for Modern Languages for a year before being elected as the VP of Campus Affairs. In addition to serving the campus community, Dan enjoys teaching English and German here at CMU and playing rec sports such as football and hockey as a member of the Baker Hall Bullies.

---
Carolyn Commer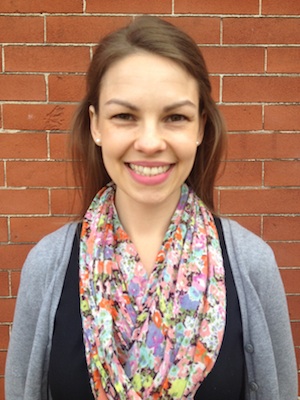 VP of External Affairs, English
Email: gsa-VPea@andrew.cmu.edu
Carolyn Commer is a PhD candidate in Rhetoric in the English Department. Born and raised in the suburbs of Detroit, Carolyn left the Midwest for the Pacific Northwest to pursue her B.A. in Liberal Arts at The Evergreen State College. At Evergreen, she helped create the first student union and developed a commitment to the civic dimension of education. She enjoys kickboxing, Top Chef, and root beer.
---
Onur Albayrak
VP of Graduate Student Life, Physics
Email: gsa-VPsocial@andrew.cmu.edu
A native Turk who grew up in the beautiful city of Istanbul, Onur is a PhD candidate in the Physics Department doing research in flavor physics. His research involves colliding electrons and positrons in Beijing, China. Onur enjoys cooking, traveling, the Pittsburgh Steelers, and music from all genres.
---
Andrew Minton
VP of Finance, Heinz
Email: gsa-VPfinance@andrew.cmu.edu
Andy Minton is a student with Heinz College working towards a Masters in Arts Management. He received his undergraduate degree in Ethics, History and Public Policy from Carnegie Mellon University. Before being elected to the GSA, Andy served on Student Government Committies including the Joint Funding Committee and the University Center Allocations Board, as well as serving as the Managing Director for Scotch'n'Soda Theatre.
---
Carolyn Norwood
VP of Communications, Materials Science and Engineering
Email: gsa-VPcomm@andrew.cmu.edu
Carolyn Norwood is a fourth year PhD student in the Materials Science and Engineering (MSE) Department. She hails from the lovely state of Alabama, where she attended the University of Alabama at Birmingham (Blazer Up!).  She previously served as an MSE department representative before being elected as the VP of Communications. Her hobbies include petting any dog she sees, ultimate frisbee, dinosaurs, and Batman.
---
Nancy Stiger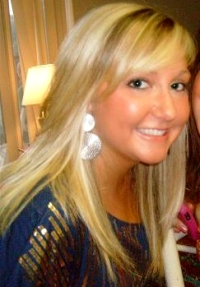 Executive Assistant
Email: nstiger@andrew.cmu.edu
Nancy Stiger is a Yinzer, born and raised in Pittsburgh. She received her Bachelors degree in Public Relations from Penn State, and still bleeds blue and white. She enjoys Netflix, Chipotle and fun.