Why Carnegie Mellon for Science?
---
Comprehensive advising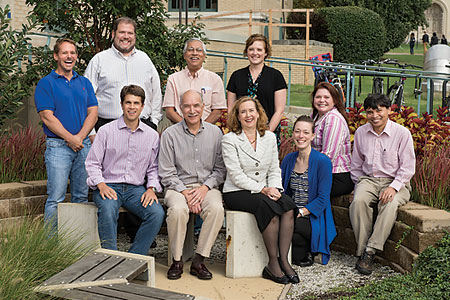 The MCS Committee for Undergraduate Affairs is a unique, cohesive team with expertise in teaching and advising. From left to right: (back row) John Mackey, John Hannon, Kunal Ghosh and Brittany Duncan (front row) Jason D'Antonio, Eric Grotzinger, Karen Stump, Maggie Braun, Veronica Peet and William Alba.
At the Mellon College of Science, you'll have a whole team of guides to help you shape your academic path. In addition to your departmental advisor, you may interact with advisors from other departments who will work with you to navigate your educational journey. Whether it's making academic choices like choosing a major and selecting courses or seeking undergraduate research opportunities, you can get support and advice from a whole team of advisors who are here to help you every step of the way.
---