Why Carnegie Mellon for Science?
---
Outstanding Career Counseling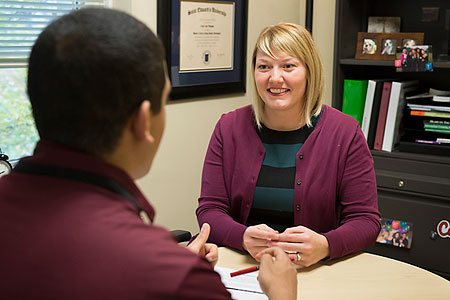 Katie Thompson, assistant director of the Career and Professional Development Center, is the dedicated career consultant for students in the Mellon College of Science and the Science and Humanities Scholars Program. She provides many resources for students, from their first year through their senior year, to help them search for internships, explore career options, prepare for interviews and target their job searches.
From the moment you arrive on campus until the day you accept your diploma, you will have one career counselor who will be with you along the way. Your career counselor will get to know you and your career aspirations, work with you to get internships and prepare you to pursue your post-graduation goals. The Mellon College of Science's career counselor works closely with academic advisors to provide seamless, personalized and concentrated services to all MCS undergraduate students.
---