Why Carnegie Mellon for Science?
---
A close-knit community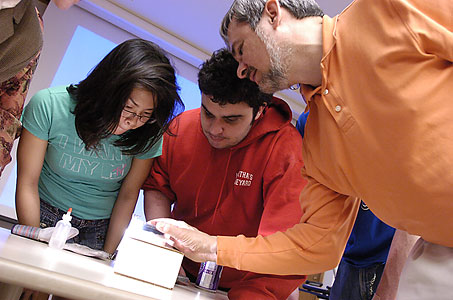 Students observe a charged particle moving through the air in a mini-cloud chamber as part of the course "The Year is 1905: E=mc2, Photons and Relativity."
Half of the classes offered by the Mellon College of Science (MCS) have fewer than 25 students, including topical seminars for freshman. With approximately 700 students in MCS and a student to faculty ratio of 8:1, you will have the opportunity to build relationships with the faculty and with your classmates, who are really excited about science and passionate about their learning.
---