Why Carnegie Mellon for Science?
---
Approachable and expert faculty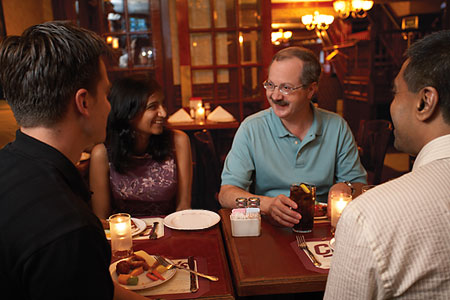 Steve Shreve (second from right) is internationally recognized for research in computational finance, and he has guided the development of a complete curriculum in computational finance at Carnegie Mellon, including innovative bachelor's, master's and doctor's degrees. He regularly catches up with former students in New York City.
Our faculty members have national and international reputations for their research accomplishments, and integrating the latest research in education is common practice here. Our professors win many awards for teaching, including the Carnegie Science Center Award for Excellence as University/Post-Secondary Teacher, the Robert E. Doherty Award for Sustained Contributions to Excellence in Education, which is Carnegie Mellon's highest educational honor, and the Genetics Society of America's Excellence in Education Award.
---