News
From addressing clean water shortages in urban Mexican communities to teaching English in Brazil, Germany, Montenegro and Turkey, five recent Carnegie Mellon University graduates will be making a global impact through this year's Fulbright U.S. Student Program.
A Carnegie Mellon University graduate and three undergraduate students have landed competitive international research experiences in science, technology, mathematics and engineering (STEM) fields in Germany.
Matt Sarett has been awarded an NCAA Postgraduate Scholarship, awarded to athletes who excel academically and athletically. 
Fulbright winner Carolyn Supinka (BXA'13) is combining poetry, art, and rickshaws in Pondicherry, India.
Sarah Ceurvorst (BXA'13) hopes to enable students in Thailand to express themselves through language and art.
Carnegie Mellon University alumna Courtney T. Wittekind (A'13) was awarded a Rhodes Scholarship, one of the oldest and most prestigious international study awards.
A painting by future Fulbright scholar, Missy Hammond Dunaway (BHA'10), is acquired by The Folger Shakespeare Library in Washington, D.C.  


Carnegie Mellon Students Earn 2013-14 Fulbright Awards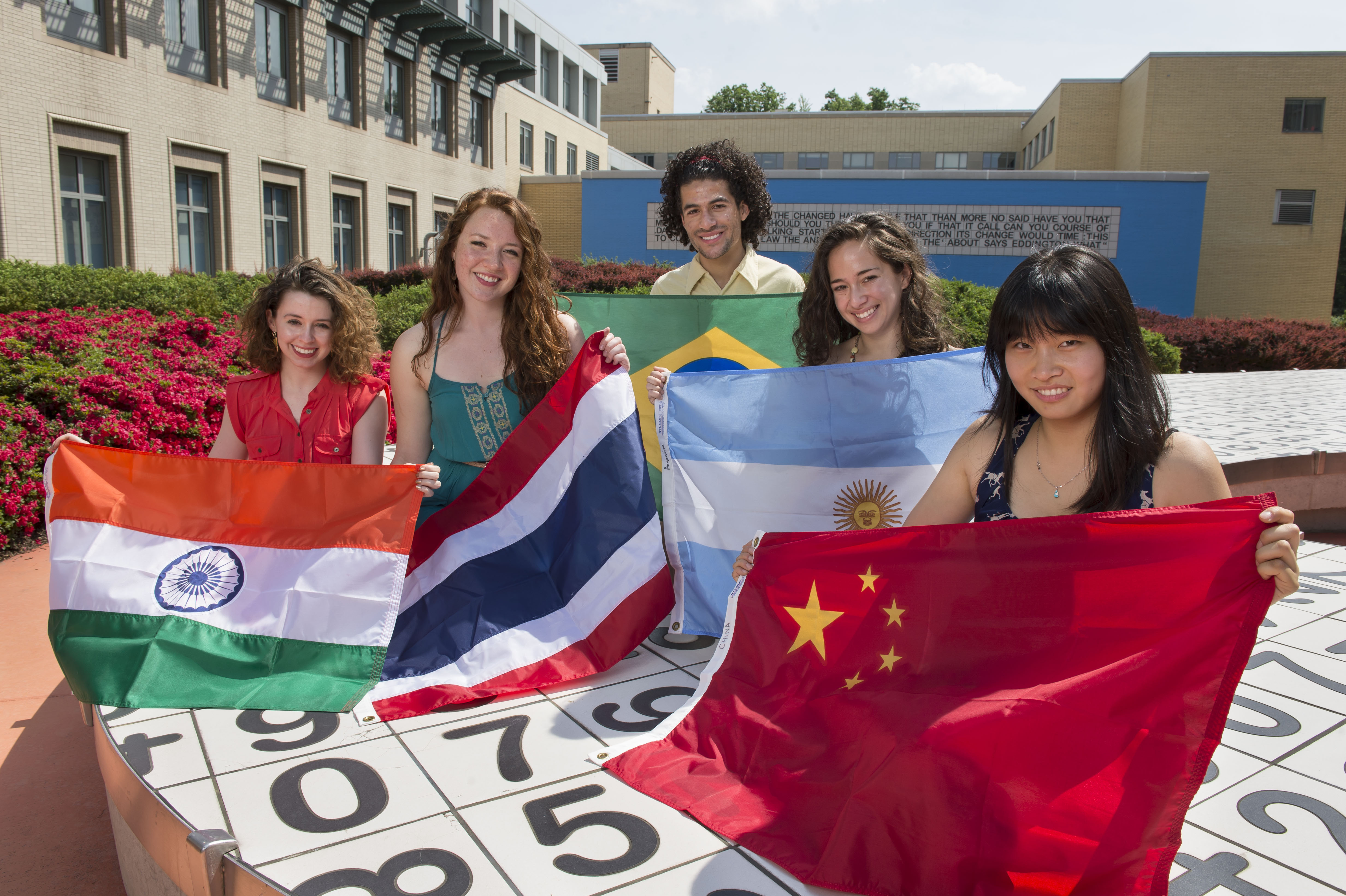 Congratulations 2012 Churchill Scholar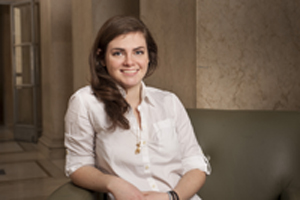 Judy Savitskaya, a junior in computational biology and a Science and Humanities Scholar, is one of 14 students nationwide to receive a 2012 Churchill Scholarship to attend the University of Cambridge in England.
Read the full article: http://www.cmu.edu/news/stories/archives/2012/february/feb3_churchillscholar.html#.Ty_yRGhrCuo.email 
Congratulations 2011 German Chancellor Scholar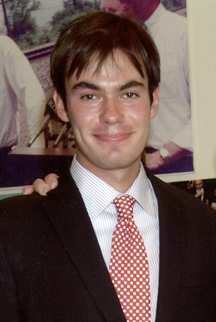 John Cooper, a recent graduate of Carnegie Mellon's College of Humanities and Social Sciences, is one of 10 U.S. recipients of 2011 German Chancellor Scholarship.  Cooper completed his undergraduate studies in history and German in December 2010.
Read the full article:http://www.cmu.edu/news/archive/2011/May/may3_germanfellowship.shtml
Congratulations 2011 Luce Scholar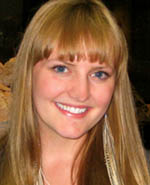 Carnegie Mellon University senior Mackenzie Evan Smith has won a prestigious Henry Luce Foundation Scholarship. Mackenzie, a creative writing major in the Department of English, was one of 18 students and young professionals chosen to participate in the Luce Scholars Program, an initiative that enables students to increase their knowledge of Asia by living and working in an Asian country of their choice.
Read the full article: http://www.cmu.edu/news/archive/2011/February/feb22_lucescholar.shtml
Congratulations 2011 Churchill Scholar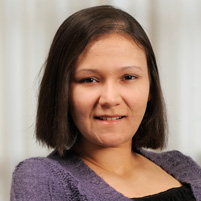 Rebecca Krall — a physics major at Carnegie Mellon University — has been selected for the prestigious Churchill Scholarship. She's just one of 14 students selected from the United States.
And she's the third Churchill Scholar from CMU in the last four years.

The Churchill Scholarship is one of the most prestigious awards for studying abroad in the United Kingdom. Scholars are awarded with funding for a year of postgraduate study at the University of Cambridge in England.

Krall graduates from CMU this spring. She'll use the award to pursue a Master of Advanced Study in Experimental and Theoretical Physics.
Read the full article: http://www.cmu.edu/homepage/creativity/2011/winter/churchill.shtml

Congratulations 2010 Churchill Scholar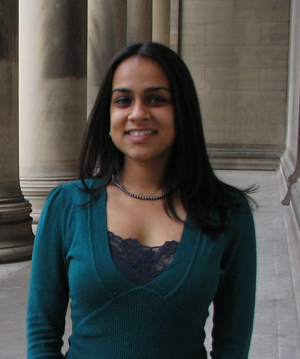 Carnegie Mellon University senior Swati Varshney, a chemistry major and Science and Humanities Scholar, has been selected as one of 14 students nationwide to receive a Churchill Scholarship, which funds a year of postgraduate study at the University of Cambridge in England.  The Churchill Scholarships are one of the most prestigious awards for studying abroad in the United Kingdom.
The Winston Churchill Foundation of New York City offers the scholarships to outstanding American students to pursue graduate studies in engineering, mathematics or the sciences at Cambridge University's Churchill College.  The scholarship pays for a year of tuition, fees and living expenses.
Read the full article: http://www.cmu.edu/news/archive/2010/February/feb2_churchillscholarship.shtml
Congratulations 2010 Mt. Sinai Scholar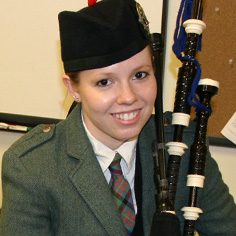 Carnegie Mellon University sophomore Roberta Sefcik, a Bachelor of Science and Arts (BSA) student, was recently accepted into Mt. Sinai's highly competitive Humanities and Medicine Early Acceptance program, guaranteeing her admission to their medical school and excusing her from many of the pre-med requirements that keep students from furthering their exploration of both humanities and the sciences as an undergraduate.  As a BSA student, Roberta is able to pursue her interests through interdisciplinary studies in the College of Fine Arts and the Mellon College of Science.
Read the full article: http://www.cmu.edu/homepage/creativity/2010/winter/the-music-of-healing.shtml
Congratulations 2009 Goldwater Scholars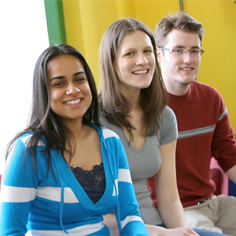 Three Carnegie Mellon University students — Carmeline Dsilva (E'10), Timothy Helbig (CMU'10) and Swati Varshney (CMU'10) — have received the prestigious and nationally competitive Barry M. Goldwater Scholarship to support their pursuit of careers in the field of science.
Dsilva is a chemical engineering major from Lansdale, Pa. While at Carnegie Mellon, she has worked with engineering faculty to study the properties of catalysts used with methanol fuel cells in an effort to make the catalytic process more efficient. She is currently investigating the adsorption behavior of oxygen on a gold-palladium surface.
A biological sciences major from Thorofare, N.J., Helbig plans to study plant metabolic engineering, a field of study aimed at optimizing the biochemical processes of plants. Research in this area has implications for environmental sustainability.
Varshney, a chemistry major from Burlington, Mass., will continue her research and studies of polymeric materials. During the school year, she worked with Carnegie Mellon chemists to create and optimize conductive and emissive polymers used for printable electronics.
Read the full article: http://www.cmu.edu/homepage/environment/2009/spring/goldwater-scholars.shtml
Congratulations 2009 Udall Scholar Dyanna Becker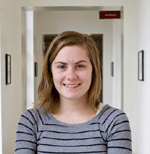 Dyanna Becker, CIT '10
Dyanna is a sophomore in Civil and Environmental Engineering at Carnegie Mellon. She wishes to use her education to design and improve public transportation systems. To educate herself and her peers about environmental problems and solutions, she has been involved in CMU's student run environmental club, Sustainable Earth. She is exploring one of these solutions in research on the feasibility of using biofuels in villages in Eastern Africa. She plans to spend her summer in Colorado enjoying time with her family and friends.
The Udall Scholarship provides $5,000 for undergraduate study to students who have demonstrated a commitment to environmental or natural resource issues through a combination of coursework, research, internships, jobs, or extracurricular activities.
For more about Dyanna: http://www.cmu.edu/homepage/environment/2009/spring/dyanna-becker.shtml
Congratulations to 2009 Truman Scholar Amy Nichols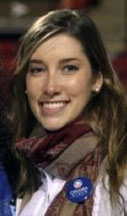 Amy Nichols, H&SS '10
Amy is a double major in Psychology and Urban History & Education Policy. She has interned for the Office of U.S. Senator Christopher J. Dodd and President Obama's Campaign for Change and is Campus Director of Strong Women Strong Girls. Amy's passion for policy and community partnerships led her to develop a curriculum for local parent support services. She hopes to pursue a master's in Social Work and Public Policy and to combat child maltreatment as an advocate for home visitation programs.
The Truman Scholarship provides up to $30,000 for graduate study for students who have outstanding leadership potential and communication skills, are in the top quarter of their class, and are committed to careers in government or the not-for-profit sector.  One of 60 Scholars announced this year, Amy is Carnegie Mellon's fifth Truman Scholar since the program started in 1977.
For more on Amy: http://www.cmu.edu/news/archive/2009/April/april17_trumanscholar.shtml
Ramesh Wins Marshall Scholarship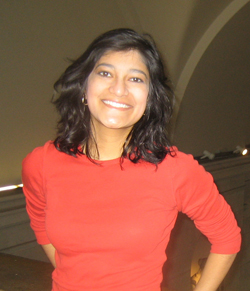 Sheela Ramesh
, a senior majoring in voice and psychology, has been named a 2009 Marshall Scholar. She is the first student in more than 30 years from Carnegie Mellon to receive this prestigious and highly selective international award, which funds up to two years of graduate study at a university in the United Kingdom. Ramesh will receive $34,347 a year to cover university fees, tuition, books, a thesis grant, research and travel.
Ramesh, a mezzo-soprano who studies with
Mildred Miller Posvar
in the School of Music, intends to attend the Guildhall School of Music and Drama in London or the Royal Academy of Music.
Each year, the Marshall Foundation conducts a competition across eight regions in the U.S. to select 40 scholars who have demonstrated high academic and leadership abilities and the capacity to serve as an ambassador for relations between the United States and the United Kingdom. Carnegie Mellon's Fellowships and Scholarships Office worked closely with Ramesh at every point in the process, from the initial application to preparing for the final interview.
For more:
http://www.cmu.edu/news/archive/2008/December/dec8_marshallscholarship.shtml
Featured Awards 
UK Awards
Postgraduate study in United Kingdom (Rhodes, Churchill, Marshall, Gates Cambridge). 
Register by April 15 (form found on UK home page).
Fulbright US Student Program
Study, research or teach English in over 155 countries for the 2010-2011 academic year.