About Us
The Undergraduate Research Office 
The Undergraduate Research Office provides seed funds for undergraduate research projects, recognizes students conducting research, funds undergraduates presenting their findings at academic conferences, and presents an annual undergraduate research symposium. The program is available to students from each of the University's six undergraduate colleges. The Office has proven extremely successful in encouraging students to pursue graduate studies and research careers.
The Fellowship and Scholarship Office
The Fellowship and Scholarship Office provides support to Carnegie Mellon students who are interested in securing external scholarships and fellowships.  The office works with students to help them develop competitive application, identifies and supports faculty and staff representatives for a select number of prestigious scholarships and fellowships, maintains a searchable database of external scholarship and fellowship opportunities and manages campus selection processes.  Please visit the FSO website at www.cmu.edu/fso.
Our Staff
Stephanie Wallach, Ph.D.
Assistant Vice Provost for Undergraduate Education
Warner Hall 531
email: sw4s@andrew.cmu.edu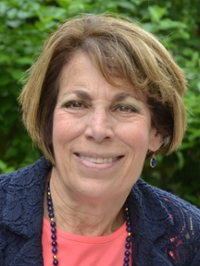 Stephanie Wallach is Assistant Vice Provost for Undergraduate Education, which puts her in charge two campus-wide programs: First, the Undergraduate Research Office, including SURG, SURF and Meeting of the Minds; and second, the Fellowships and Scholarships Office (FSO), which includes a range of national fellowship competitions, including Fulbright, Goldwater, Churchill, Marshall, German Chancellors and many others.   Stephanie has been a member of the Carnegie Mellon community since 1995, serving as an undergraduate advisor in history and international relations and internship coordinator in Humanities and Social Sciences. 
Stephanie earned a Ph.D. in History from Columbia University in New York; she has a master's degree in History and Education from the University of California, Berkeley and a master's degree in Higher Education from the University of Chicago.  Her research expertise is in twentieth century American history and focuses on issues of gender, education and juvenile justice. She has worked in higher education administration at a variety of institutions, including the University of Chicago, Simmons College (Boston), and Mills College (Calif).    She was selected as a Fulbright Scholar to Germany for the Fulbright International Education Administrators Program in 2011.  She is an avid tennis player and has lived for extended periods in the San Francisco Bay Area, Los Angeles, Boston, New York, and Chicago. 
Joanna Dickert
Assistant Director of Undergraduate Research and National Fellowships
Warner Hall 516
email: joannad@andrew.cmu.edu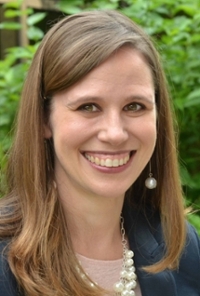 Joanna Dickert is the Assistant Director of Undergraduate Research and National Fellowships. In this role, she directly supports SURG and SURF students through each phase of the research process beginning with proposal development through learning assessment and program evaluation. Joanna also serves as the Fulbright Program Advisor and provides application support and advisement for students who are interested in international undergraduate research experiences. She comes to the URO after 11 years in the Division of Student Affairs at Carnegie Mellon where she most recently served as the divisional lead for educational initiatives and case management related to academic integrity.
Joanna is a Ph.D. student in the Department of Evaluation and Measurement at Kent State University. Through the alignment of a student-centered process with an evidence-based approach to making, I am interested in exploring how assessment and evaluation can optimize student learning, particularly in metacurricular experiences. With a M.S.Ed. in Educational Studies as well as a B.S.B.A. in Marketing and a B.A. in Spanish from Duquesne University, she has taught introductory management courses at Duquesne's A.J. Palumbo School of Business Administration. At Carnegie Mellon, Joanna created a course on social responsibility that she has taught at both the Pittsburgh and Qatar campuses.
Richelle Bernazzoli
Assistant Director of Undergraduate Research and National Fellowships
Warner Hall 520
email: rbernazz@andrew.cmu.edu
Richelle Bernazzoli is Assistant Director of Undergraduate Research and National Fellowships.  This twin role allows her to support Carnegie Mellon students in their academic and professional development through research, international study, and competitive postgraduate opportunities. She works with SURG and SURF students throughout the research process and also provides advising and application support to students applying for a range of national and international scholarships and fellowships.  Prior to joining the URO/FSO, Richelle served as Coordinator of National and International Scholarships at the University of Illinois at Urbana-Champaign and taught courses on international conflict and globalization.
Richelle has a Ph.D. in Geography from University of Illinois and was a 2011-2012 Fulbright scholar to Croatia, where she conducted research on the Euro-Atlantic integration process.  She has also studied the relationship between security, national identity, and citizenship, with publications in Political Geography, Geopolitics, Geography Compass, and the encyclopedias of Global Human Migration and Human Geography. Before pursuing a career in higher education, Richelle served in the U.S. Army National Guard and completed a year-long peacekeeping mission in Kosovo. 
Jennifer Weidenhof
Program Coordinator
Warner Hall 514
email: jweidenh@andrew.cmu.edu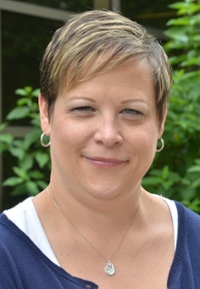 Jen Weidenhof is the Program Coordinator for the Undergraduate Research Office and the Fellowships and Scholarships Office.  She is responsible for all administrative aspects of both offices, website production, and also plans the annual Meeting of the Minds undergraduate research symposium.Jen graduated from the University of Pittsburgh with a Bachelor of Arts in English Writing.  She worked in the Admissions and Financial Aid Office at Pitt as an undergraduate student, and after graduation was hired by the Institute for Shipboard Education, guardian of the Semester at Sea program.  Jen first worked for ISE as the Admissions and Financial Aid Coordinator, then moved to the position of International Field Office Coordinator.   She served as the Registrar and Assistant to the Academic Dean on the Spring 1998 Semester at Sea voyage, visiting 10 countries as they circumnavigated the world.  Jen also participated in various other programs onboard the ship in the Field Office and as Activities Staff.Jen came to Carnegie Mellon in September 2006 and enjoys helping students get started in research opportunities.