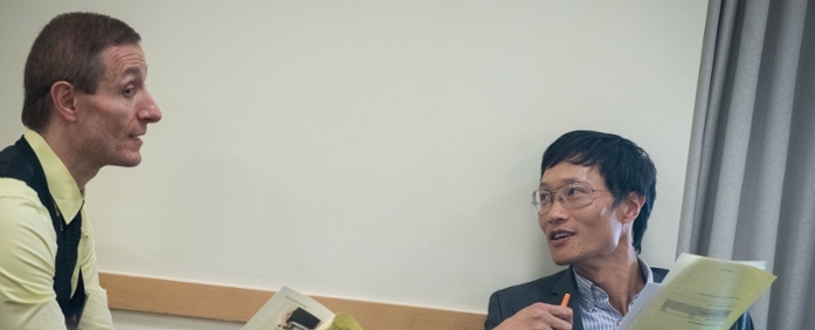 There is no standard model for mentoring of faculty at Carnegie Mellon. We encourage informal arrangements as well as programs that are tailored to individual departments and schools. All faculty can benefit from being mentored or from mentoring others, regardless of their rank.  Even young faculty can mentor one another based on their personal experiences. 
Faculty mentoring should include all aspects of academic life and should address the needs of assistant, associate and full professors as they advance through the ranks. A comprehensive faculty mentoring program should cover topics such as teaching, grant writing, publishing, time management, networking, balancing family needs, and navigating departmental culture. Even if a formal mentoring mechanism is in place, faculty should seek mentoring from many sources.  A good match for research mentoring doesn't automatically preclude the necessity of receiving mentoring about teaching and family matters from other faculty.
The list of mentoring resources below can help support individuals, departments and colleges as they develop mentoring programs appropriate for their units.  
Junior Faculty Mentoring Program
The Junior Faculty Mentoring Program is a growing initiative at Carnegie Mellon that is designed to encourage and bring together small groups of 3-9 junior faculty members who share an interest in a discipline or disciplinary group, are in a similar phase of their careers, or who face common challenges as a member of a underrepresented group, e.g., women in engineering. The goal is to move the group members' careers forward by providing both peer and traditional mentorship on issues relevant to a member of the professoriate.
Monthly meetings can center around publication strategies, managing difficult situations with students and/or colleagues, strategies for research dissemination in preparation for the tenure review, or successfully creating a work/life balance. Interested groups can recruit a senior faculty mentor to provide guidance. Many leaders at the university are willing to help secure a mentor, including your department heads, deans and Vice Provost Roeder. The office of the VPF can provide some assistance in supporting regular meetings, can connect you with others interested in forming groups, and can offer guidance as you get started.
If you are interested starting a Junior Faculty Mentoring group please contact Vice Provost Roeder. If you are a member of an existing mentorship arrangement and are open to expanding your group, please get in touch with the Office of the Vice Provost for Faculty. 
Mentoring Resources