Carnegie Mellon University's Steinbrenner Institute Hosts Environmental Media Fellows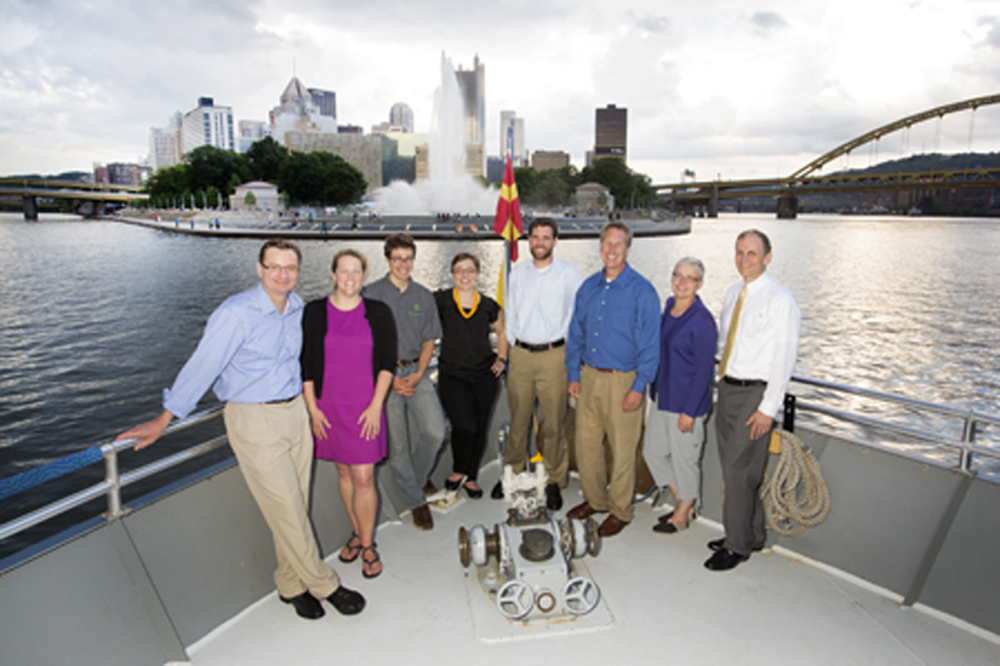 From June 9-11, 2013 Carnegie Mellon University's Steinbrenner Institute for Environmental Education and Research hosted five top environmental journalists for the highly successful Steinbrenner Institute Environmental Media Fellowships.
The journalists included: Erika Bolstad, national environmental reporter for McClatchy News Service; Sam Evans-Brown, environmental reporter for NPR; Gary Chittim, an environmental reporter for King 5 News; Colin McDonald, an environmental reporter for the Express-News Newspaper and Kate Sheppard, an environmental reporter for Mother Jones Magazine.
"The fellowship enables leading environmental science, technology and policy journalists to broaden and deepen their knowledge of environmental issues. It also provides a unique opportunity for CMU faculty members to share their research findings with, and learn communication skills and strategies from a group of top reporters and editors," said David A. Dzombak, the Walter J. Blenko Sr. university professor of Civil and Environmental Engineering and faculty director for the Steinbrenner Institute.
The journalists met informally with researchers in engineering, computer science, robotics, the social sciences and architecture. The fellowship is co-sponsored by the College of Engineering and the Steinbrenner Institute.  In honor of the visit of these five nationally prominent environmental journalists, the Pittsburgh Regional Alliance sponsored a "Pittsburgh Re-Made" river cruise to mark the 30th anniversary of Pittsburgh's great comeback from difficult economic times. The cruise, aboard a specially designed green vessel, featured a narrated tour of Pittsburgh's environmental and economic comeback.