Steven Klepper
The Hamerschlag Professor of Economics and Social Science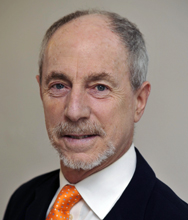 Office: PH 219F
Phone: (412) 268-3235
Fax: (412) 268-6938
Education
Ph.D.: Cornell University, 1980
Research
I am involved in two programs of research, both of which have been ongoing for a number of years. One deals with the evolution of industries beginning with their commercial inception. The second deals with making inferences about unobservable constructs through the use of proxy variables.
In looking at the evolution of industries, I explore empirical regularities in the time paths of entry of new producers, exit of incumbent firms, industry output and price, and the rate of product and process innovation.
To explain these regularities, I develop theories that feature differences in firm capabilities and the advantages of large firms in appropriating the returns from their innovative efforts. The theories are also used to explain differences in firms' innovative efforts, the composition of their innovative effort and their innovative success. This research provides a rationale for a national industrial policy encouraging entry of innovative firms and cooperation among incumbents in certain types of activities.
The second project involves developing statistical diagnostics (involving proxy variables) to bound the effects of unobservable constructs. The diagnostics are applied to empirical analyses where inferences may be seriously distorted due to the substitution of proxy variables for unobservable constructs.
My most recent research focuses on the development of specification tests for models which involve unobservable constructs that have multiple proxies for the unobservables.
Publications
Klepper, S. & Simons, K. (2000). The making of an Oligopoly: Firm survival and technological change in the evolution of the U.S. Tire Industry. Journal of Political Economy.
Klepper, S. & Simons, K. (2000). Dominance by birthright: Entry of prior radio producers and competitive ramifications in the U.S. Television Receiver Industry. Strategic Management Journal.
Klepper, S. & Simons, K. (1997). Technological extinctions of industrial firms: An inquiry into their nature and causes. Industrial and Corporate Change.
Klepper, S. (1996). Entry, exit, growth, and innovation over the product life cycle. American Economic Review.
Cohen, W. & Klepper, S. (1996). A reprise of size and R&D. Economic Journal.
Cohen, W. & Klepper, S. (1996). Firm size and the nature of innovation within industries. Review of Economics and Statistics.
Klepper, S. & Miller, J. (1995). Entry, exit, and shakeouts in the United States in new manufactured products. Internal Journal of Industrial Organization.
Klepper, S., Kamlet, M. & Frank, R. (1993). Regression diagnostics for the errors-in-variables model: An application to the health effects of pollution. Journal of Environmental Economics and Management.
Cohen, W. & Klepper, S. (1992). The anatomy of industry R&D intensity distributions. American Economic Review.
Klepper, S. & Graddy, E. (1990). The evolution of new industries and the determinants of market structure. Rand Journal of Economics.