Wednesday, April 12, 2017
National Academies Committee Outlines Steps To Combat Disease Epidemics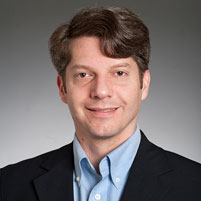 Using key lessons learned from the Ebola outbreak in West Africa, a new report from the National Academies of Sciences, Engineering and Medicine has outlined how to improve the speed and effectiveness of clinical trial research while an epidemic is occurring.
Prepared by the Committee on Clinical Trials During the 2014-15 Ebola Outbreak, which includes Carnegie Mellon University's
Alex John London
, the report states that "mobilization of a rapid and robust clinical research program that explores whether investigational therapeutics and vaccines are safe and effective to combat the next infectious disease epidemic will depend on strengthening capacity in low-income countries for response and research, engaging people living in affected communities and conducting safety trials before an epidemic hits."
The committee concluded that randomized controlled trials are both ethical and the fastest and most reliable way to identify the relative benefits and risks of investigational products, and except in rare circumstances, every effort should be made to implement them during epidemics.
"This is thorough and balanced report," said London, professor of
philosophy
and director of CMU's
Center for Ethics and Policy
. "It makes a strong case that sound scientific research can be ethically conducted in the context of a public health emergency and is an integral component of our ability to effectively respond to such emergencies in the future."
Read the full press release
.
Access the report
.
_____
By
Shilo Rea