Events
February 7, 2017 - Lecture: Ecologies of Chinese Computing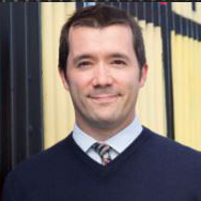 Whether in terms of screens, printers, interfaces, character encoding schemes, optical character recognition algorithms, or otherwise, the Chinese language has constantly pushed the world of computing far beyond its familiar alphabetic ecologies. In this talk, Thomas S. Mullaney charts out the ecologies of Chinese computing, an unfamiliar terrain that remains unmapped despite China's present-day status as a global I.T. Powerhouse.
Thomas S. Mullaney is Associate Professor of Chinese History and History of Technology at Stanford University and Founder and Director of Stanford's Digital Humanities Asia (DHAsia).
This event is co-sponsored by the Department of History, the University Lecture Series, and the School of Computer Science.
Lecture: Ecologies of Chinese Computing
February 7, 2017
McKenna/Peter/Wright (CUC)
4:00 p.m. to 6:00 p.m.
Save
Save
Save
Save
Save
Save
Save
Save
Save
February 22, 2017 - Informal Conversations on Research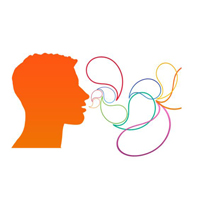 From Sounds to Meaning
Understanding speech in our native language is seemingly effortless. Yet, as anyone who has tried to learn a foreign language knows, understanding speech in a non-native language is an incredibly complex and multifaceted process. In this talk, Seth Wiener, assistant professor of second language acquisition and Chinese Studies, will begin by discussing how native and non-native listeners make sense of the speech signal to recognize individual words. This discussion will highlight some of the perceptual and linguistic factors that make spoken word recognition so difficult for non-native learners. In the second half of the talk, Mandy Simons, professor of philosophy, will discuss how listeners construct a full speaker meaning from the string of words identified, emphasizing the role of context in interpretation and the variety of types of meaning that can be conveyed by an utterance.
Mandy Simons is a Professor of Philosophy at Carnegie Mellon and an Adjunct Professor of Linguistics at the University of Pittsburgh. She joined the Philosophy Department in 1998 after completing a Ph.D. in Linguistics at Cornell University. Professor Simons' research addresses issues in the interpretation of natural language, covering topics in formal semantics, pragmatics, and the philosophy of language. Among other topics, Professor Simons has published on the interpretation of "or" and "the," on the nature of presupposition, and on Gricean pragmatics. Her co-authored 2013 paper "Towards a Taxonomy of Projective Meanings" received the 2013 "Best Paper" award from the journal Language, the flagship journal of the Linguistics Society of America.
Seth Wiener is an Assistant Professor of Second Language Acquisition and Chinese Studies at CMU. He joined the Department of Modern Languages in 2015 after completing his Ph.D. at The Ohio State University. His dissertation on lexical tone was awarded a doctoral dissertation improvement grant from the National Science Foundation. Seth's research investigates the cognitive processes and representations that enable native and non-native listeners to understand language and recognize spoken words.
From Sounds to Meaning
February 22, 2017
Baker Hall 154R
4:30 p.m.


Save
Save
Save
Save
Save
Save
February 27, 2017 - Film: The Long Night of Francisco Sanctis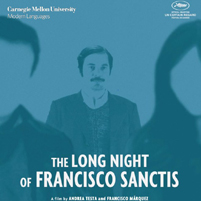 The Argentinian film "The Long Night of Francisco Sanctis" (2016) will be screened in Baker Hall in the Giant Eagle Auditorium (BH A51) at 4:30 p.m. and 7:00 p.m. on Monday, February 27. The Spanish-language film will be shown with English subtitles. This event is free and open to the public. A Q&A session will follow each screening.
Film: The Long Night of Francisco Sanctis
February 27, 2017
Giant Eagle Auditorium (BH A51)
4:30 p.m. and 7:00 p.m.

FILM SYNOPSIS
Buenos Aires, 1977. The military dictatorship governs the country. Despite the terrorizing political climate, 40-something office clerk Francisco Sanctis maintains a calm life with his wife and two small children. His only worry is the suspense of when he will be promoted at work.
Francisco's routine is upset one afternoon when Elena, an old college friend who he has not seen in 20 years, calls unexpectedly. She urgently needs Francisco to sign an authorization to publish a revolutionary poem he wrote long ago for a school bulletin. When they meet discreetly in her car, Elena confesses that the poem was an excuse. She tells Francisco an address and two names of people who are scheduled to be picked up by the army. It's up to Francisco to warn them.
And so begins the long night of Francisco Sanctis. Should he try to save the lives of two people he doesn't even know at the risk of his own?
Save
Save
February 28, 2017 - Merrill Swain Lecture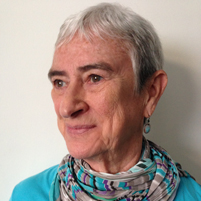 Merrill Swain, professor emerita at the University of Toronto, will visit Carnegie Mellon on February 28 to give a talk titled "Cognitive and Affective Enhancement Among Older Adults: The Role of Languaging."
Global rates of mild cognitive impairment (MCI) converge in the 14% to 18% range for persons aged 70 years and older. One possible source of MCI among older adults may lie in the lack of opportunities they have to use language. If opportunities are limited, then cognitive loss rather than cognitive maintenance or development might occur. In this talk, Swain will discuss three exploratory case studies of residents with MCI who were living in a long-term care facility and who rarely engaged in conversations with staff, other residents or visitors. Each of these residents engaged in "languaging" activities with a researcher during a two to three month period. Languaging is the use of language to mediate higher mental cognitive and affective processes. She will discuss both the theoretical foundations of the study and the results.
Bio: Dr. Merrill Swain is Professor Emerita in the Department of Curriculum, Teaching and Learning at the Ontario Institute for Studies in Education at the University of Toronto. She has taught and conducted research at OISE/UT for over 40 years. Her interests include bilingual education (particularly French immersion education) and second language learning, teaching and testing/assessment. Her present research focuses on collaborative dialogue, "languaging" and emotion within Vygotskyan sociocultural theory. This research has been conducted in three contexts: second language learning settings, second language testing settings, and long-term care facilities.
Dr. Swain is co-author of several books, over 150 published articles, and many book chapters. Her most recent book is co-authored with Penny Kinnear and Linda Steinman: Sociocultural Theory in Second Language Education: An introduction through narratives (Multilingual Matters, 2015, second edition).
Merrill Swain Lecture
February 28, 2017
McKenna/Peter/Wright (CUC)
3:30 p.m. to 5:00 p.m.
Save
Save
Save
Save
Save
Save
Save
Save
Save
Save
Save
Save
Save
Save
Save
March 3, 2017 - "Time to Taste the World" Film & Food Event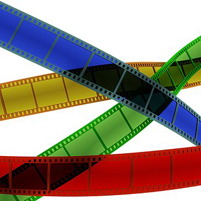 On Friday, March 3, the Modern Languages Student Advisory Council (MLSAC) is hosting "Time to Taste the World," an annual film and food event. This year's event will feature the film "Captain Abu Raed" and Mediterranean cuisine in celebration of Arabic culture. Students will also have a chance to sample foods from other parts of the world.
"Time to Taste the World" Film & Food Event
March 3, 2017
Baker Hall Coffee Lounge and Steinberg Auditorium
5:00 p.m. to 8:00 p.m.
Save
Save
Save
Save
March 20, 2017 - Victoria Lomasko Exhibition Reception
Please join us for a reception marking the opening of an exhibition in the Ellis Gallery (CFA 312) featuring work by the well-known Russian artist Victoria Lomasko. Lomasko's work will be displayed from March 19 to March 24.
Victoria Lomasko has been a fixture at Moscow's political trials and protests since the mid-2000s, documenting the tumultuous processes that shape today's Russia. Working in the genre of "graphic reportage," Lomasko came to prominence for her drawings of the "Forbidden Art-2006" trial and for her documentation of the protests over the arrest of Pussy Riot.
The exhibition at CMU coincides with the publication of Lomasko's book "Other Russias." The book is divided into two parts: "Invisible" and "Angry." The first part consists of graphic reportage on marginalized social groups, people who are denied a voice in the public sphere and who do not assert their own rights. The second part depicts the civil protests that occurred in Russia between 2012 and 2016. Lomasko's work underscores the importance of discussing resistance in its various forms, especially in our present moment, when acts of repression are occurring all over the world, including in the United States.
On Friday, March 24, at 8 p.m., an artist talk and book presentation will take place at City of Asylum. Lomasko's talk will be followed by a panel discussion featuring Tatyana Gershkovich (Carnegie Mellon University), Liz Park (Carnegie International), Jon Platt (University of Pittsburgh), and Rob Rogers (Pittsburgh Post-Gazette). Moderated by Sean Guillory (seansrussiablog.org).
Learn more about the exhibition.
Victoria Lomasko Exhibition Reception
March 20, 2017
College of Fine Arts, North Foyer near the Ellis Gallery (Rm. 312)
6:00 p.m.