Current Recipient
François M.M. Morel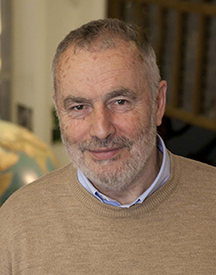 Dr. Joseph Z. Dickson, a Pittsburgh physician, and his wife, Agnes Fisher Dickson, provided funds in their wills for Carnegie Mellon University to award an annual prize to individuals who make outstanding contributions to science in the United States.
The recipient of this year's Dickson Prize is environmental scientist François M. M. Morel, who is world-renowned for his contributions to the understanding of biological and chemical processes that influence the cycling of elements in the Earth's ecosystem. Morel has completed extensive research that elucidates how trace metals impact the growth and activity of phytoplankton, which are a critical component of the ocean's food chain and a key regulator of carbon dioxide levels. He also has discovered a new class of enzymes that play a crucial role in the transport of carbon dioxide in the Earth's atmosphere.
Morel's work has been widely recognized by the scientific community. He was awarded the C.C. Patterson Medal from the Geochemical Society, the Maurice Ewing Medal from the American Geophysical Union, the Urey Medal from the European Association for Geochemistry and the ENI Award's Protection of the Environment Prize. He has also been elected to the National Academy of Sciences.
Morel is currently the Albert G. Blanke Professor of Geosciences at Princeton University. He received his bachelor's degree in applied mathematics and master's degree in engineering from the University of Grenoble in France, and his doctor's degree from the California Institute of Technology.