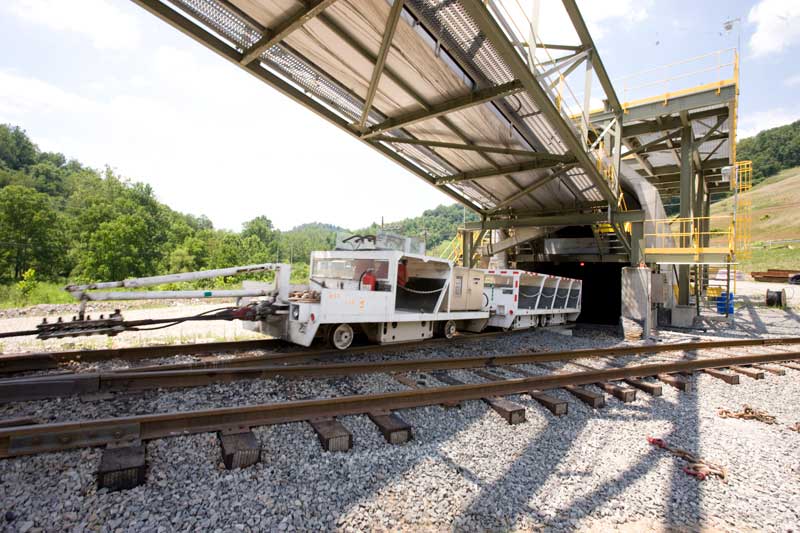 Licensing: CONSOL Energy -Conveyor Belt Vision Systems
As CONSOL energy crews evacuate coal from beneath the surface, the heavy belts carrying the coal become prone to breaks, which means production slows down. And when the output of 2,000 tons of coal and hour gets interrupted, it can have significant economic impact.
That's why CONSOL reached out to the National Robotics Engineering Consortium (NREC) at Carnegie Mellon for a solution to the coal conveyor belt issue. Researchers designed build and tested a high-speed monitoring system to gauge the performance of the conveyor belt. Rising two cameras, two light bars, an encoder, and both an underground computer and a remote computer to analyze the incoming data, the system can identify and anticipate problems with belt breakage. This allows CONSOL crews to perform the needed maintenance before a splice in he belt becomes a break. The Carnegie Mellon solution continues to help CONSOL avoid major production slowdowns and associated costs.
"The Belt Vision technology that Carnegie mMellon helped us develop has been a real help to CONSOL" said Bruce Bancroft, of the company's mining operations systems support division. "It's much better to be down for 30 minutes to attend to a belt before it breaks than to be down for four hours after a major break"
To learn more about CONSOL Energy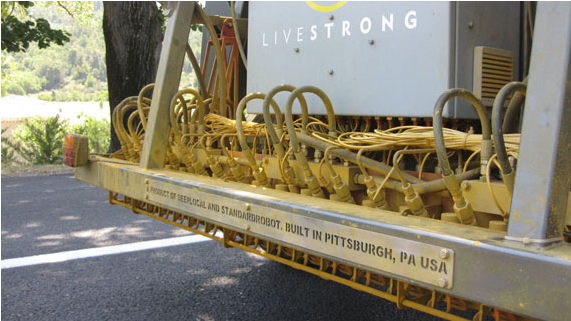 Start-ups: DeepLocal
DeepLocal is a software design, development and strategy firm that solves problems associated with the collection, management, analysis and publication of information. Using its Maphub mapping program and Gumband SMS place/event platform, DeepLocal helps clients to flexibly move information internally and externally in a managed and protected manner across multiple media outlets. An initial target customer is the $6o Billion newspaper industry, which can use DeepLocal technology to provide readers with immediate online access to current and historical information specific to precise geographic locations.
Support from the Studio for Creative Inquiry, a Carnegie Mellon research center for artists and technologists housed in the College of Fine Arts, provided crucial development assistance in the early formation stages of DeepLocal, as has initial investment from Idea Foundry, and coaching from regional investors and entrepreneurs. DeepLocal was named to the Top 40 under 40 startups of 2007 by American Venture Magazine.
Emerging Technologies - Anti-Phishing Phil
Carnegie Mellon computer scientists developed an interactive, online game featuring a little fish named Phil who teaches player cybersecurity tips. " Anti-Phishing Phil" helps users to better recognize and avoid e-mail phishing and other Internet scams. In testing at the Carnegie Mellon Usable Privacy and Security (CUPS) Laboratory, people who spent 15 minutes playing the game were better able to identify fraudulent websites than people who spent the same amount of time reading anti-phishing tutorials or other online training materials.
Phishing attacks attempt to trick people into revealing personal information, bank or credit card account information. Often they involve e-mails that appear to be from a legitimate business and directs recipients to visit a website that likewise appears to belong to that business. They are asked to "verify" account informaitonm which opens the door to financial loss and identity theft. in addition to spoof e-mails and counterfeit websites, some attacks even mimic parts of a user's own web browser.
The Anti-Phishing Phil project is part of a larger anti-phishing research effort at Carnegie Mellon funded by the National Science foundation and the Army Research Office.