Location
The McWilliams Center for Cosmology offices are located on the 8th floor of Wean Hall, on Carnegie Mellon's Pittsburgh  campus.  The Center also hosts the McWilliams Center eScience video facility, in the nearby Gates-Hillman Comples. The first stage of the Center renovation and construction was completed summer 2008 and the second stage summer 2010. Some architectural renderings are shown below.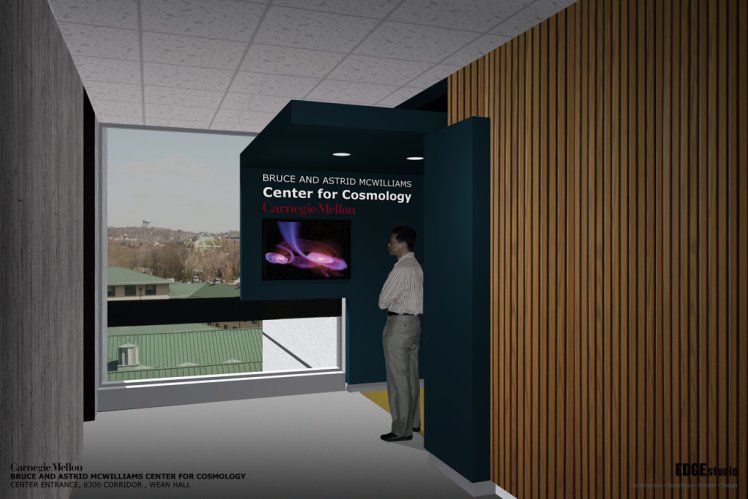 Center entrance.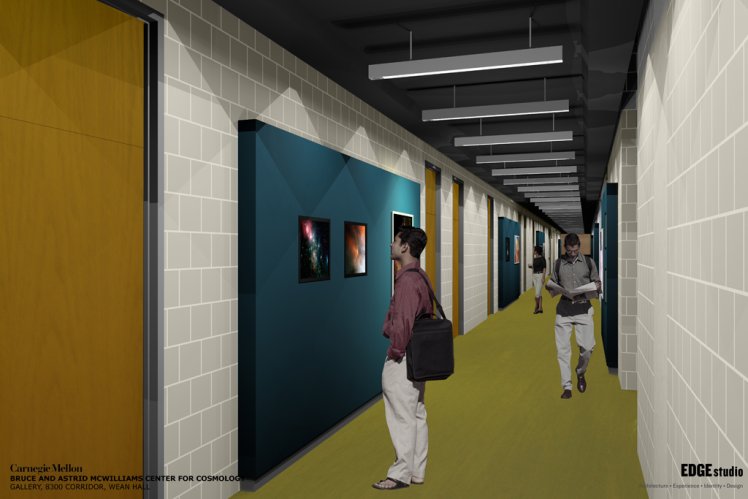 Center  corridor and gallery space.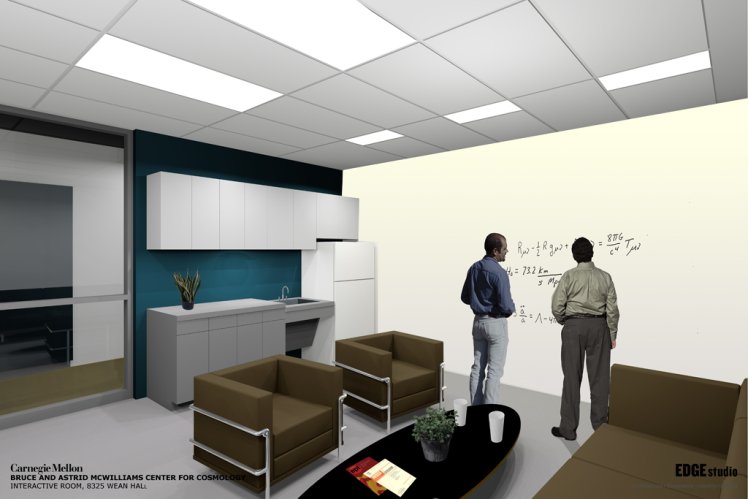 Center interaction area.